Inside the Rag:
– Monthly Program
– Boardz Buzz
– Education
– Public Service Report
– July "Show Us Your Shack" Presentation
– The Story of a British Boat Anchor
– Build a QCX — QRP Transceiver
– Honoring an Old Friend
– Antique Wireless Gift Membership Challenge!
– Ham Tech — Winlink
– RXCWG CW Achievement Standings
– RAGS Hamfest Cancellation
– International Lighthouse Lightship Weekend
– CW Build It Project
– Rags of the Past
– VE Team
– RaRa Calendar
– News From Area Clubs
and more ....
New at RaRa on the Web
Next Regular Meeting:
Coming Events:
07/01 : July General Meeting
Please Note that Testing has been Cancelled Until the Fall of 2020
New on the RaRa Site:
News and Events
► Next General Meeting June 3rd, 7:00 PM Online:
QRM/QRN Noise and Filtering with Dave Casler, KE0OG
► Video of May 16th RaRa Academy on Fusion:
► In the June Rag — Build a QCX—QRP Transceiver: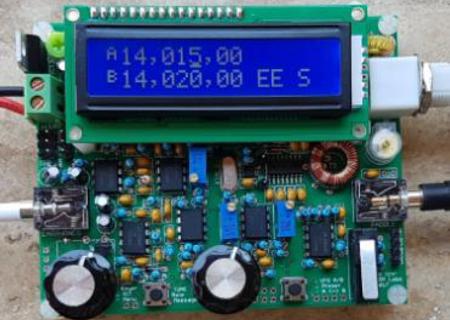 Of Interest
VARA FM, Email Over VHF/UHF Ham Radio,
Winlink Express ICOM 9700 (HamRadioConcepts 06/01/2020)
ATMega328 SSB SDR For Ham Radio (Hackaday 05/28/2020)
Diode Tutorial & How to build an AC to DC power supply (Afrotechmods 05/24/2020)
Buying and Using Pre-loved Equipment (SouthgateARC 05/16/2020)
Headlines Outside the Club
Balloons with APRS Payloads to Race Across North America in Educational Challenge (ARRL 06/01/2020)
Radio Amateur, Fellow Astronaut Headed to Space Station After Historic Launch (ARRL 06/01/2020)
The K7RA Solar Update (ARRL 06/01/2020)
Global COVID-19 Radio Event Set for June 6 – 7 (ARRL 05/28/2020)
Ham Radio Stations to be Set Up at Major Dam Sites (www.newindianexpress.com 05/28/2020)
Temporary Rule Waivers Announced for 2020 ARRL Field Day (ARRL 05/28/2020)
Historic SpaceX Launch Carrying Radio Amateur, Fellow Astronaut, to ISS is Scrubbed (ARRL 05/28/2020)
Another New Beta Version of WSJT-X is Available (ARRL 05/28/2020)
AJARC Resumes Meetings (www.greenevillesun.com 05/26/2020)
Radio Operators Search Options After Tower Collapse (www.timesrecordnews.com 05/26/2020)
Indian Special Event Stations (SouthgateARC 05/26/2020)
NASA Invites Public to be Its Guests to Celebrate Historic 'Launch America' (SouthgateARC 05/24/2020)
Venerable AO-7 Satellite Continues to Deliver (ARRL 05/24/2020)
Amateur Radio Today is as Relevant as It was 95 Years Ago (SouthgateARC 05/24/2020)
Federal Judge Okays Retrieval of Titanic Marconi Wireless Equipment (ARRL 05/24/2020)
Ten-year-old Gets Ham Radio License (SouthgateARC 05/24/2020)
AMSAT Announces 2020 Field Day Rules (SouthgateARC 05/24/2020)
IC-705 QRP SDR Transceiver Update (SouthgateARC 05/21/2020)
Social Distancing? COVID-19 Made It Real. Ham Radio Made It A Hobby (www.csmonitor.com 05/21/2020)
ARISS Multipoint Telebridge Contact via Amateur Radio Concept Proving Successful (ARRL 05/21/2020)
Columbus-area Ham Radio Fans Catch The Chat Wave During Pandemic (www.dispatch.com 05/21/2020)
Ofcom: Opening up 100-200 GHz (SouthgateARC 05/21/2020)
CQ Announces 2020 Hall of Fame Inductees (ARRL 05/21/2020)
Islands On The Air Users May Obtain Award Credits via Logbook of The World (ARRL 05/21/2020)
AMSAT Receives PPP Funds During COVID-19 Pandemic (SouthgateARC 05/21/2020)
(click here for past headlines)
The Rochester Amateur Radio Association, Inc. (RaRa) is a widely diversified, highly active amateur radio club located in Rochester, NY. We were founded in 1931, and incorporated in September of 1960. Currently, with over 500 active members, we are one of the largest Amateur Radio clubs in North America.

RaRa provides a unifying focal point for much of the amateur radio activity in Western New York. Focusing on education, entertainment, and camaraderie.
Public Service
RaRa also excels in many other areas of amateur endeavor. Many RaRa members, in cooperation with ARES and RACES, provide reliable communications during disasters and other emergencies at the local and national level. Our extensive Public Service activities help build public awareness and goodwill towards Amateur Radio, provide needed communications to worthy charities and non-profit organizations, all while fostering and enhancing emergency communication preparedness.
Classes
For many years, RaRa has sponsored spring and fall licensing courses in the greater Rochester area. These courses cover all license classes and provide many opportunities to prepare for a license or upgrade.
Testing Sessions
Free license testing sessions are held monthly, September through April, by our dedicated RaRa Volunteer Examiner Team. These examination sessions are given for all levels and elements of licenses. The June testing session is held in conjunction with our annual Hamfest.
Meetings and Guest Speakers
RaRa meets regularly on the first Wednesday of every month; our meetings are held at the Seneca Waterways Council, BSA HQ, 2320 Brighton Henrietta Town Line Rd, Rochester, NY 14623. Additional club gatherings include our Rochester Hamfest, summer family picnic, fall banquet, and winter cabin party.

Each month a new and interesting guest speaker joins us to entertain and educate, covering a broad spectrum of topics. Topics range from the highly technical, pushing the boundaries of amateur radio, to the non-technical, practical and fun for the whole family.

Our Officers and Directors are continually searching for new programs, projects, and fun social activities to keep interest high and give members the opportunity to become better acquainted. Anyone interested in amateur radio is encouraged to attend any of our meetings.
Hamfest
RaRa is the proud producer of the Rochester Hamfest. The Rochester Hamfest is a major club activity attracting international visitors from Canada and Europe.
Associated Clubs
Many RaRa members enjoy one or more special interests within amateur radio. We are very fortunate to have so many special interest clubs in the area to be associated with. These include:
The Antique Wireless Association
Astronomy Section Rochester Academy of Science
Rochester DX Association (RDXA)
Rochester Institute of Technology ARC
Rochester Radio Repeater Association (RRRA)
Additional Member Benefits and Club Activities
RaRa provides the following additional benefits, services, and activities...
Free admission to the Rochester Hamfest!
Free admission to our exclusive Members Only Auction in November.
Free admission, food, and drink at our summer picnic and winter cabin party. - It's fun for your whole family!
Free amateur radio licensing courses.
Free amateur radio license testing.
Monthly newsletter: The RaRa Rag
Monthly meetings featuring an educational and entertaining presentation by a guest speaker.
Monthly socials - a great opportunity to meet your friends, and make new ones!
Annual club banquet
Reduced rates for ARRL membership and renewal.
Members earn "points" that are redeemable towards a variety of rewards.
Membership starts at only $10.00 and is Free for students! (click here for details)
Last revised: 06/01/20 10:31 AM